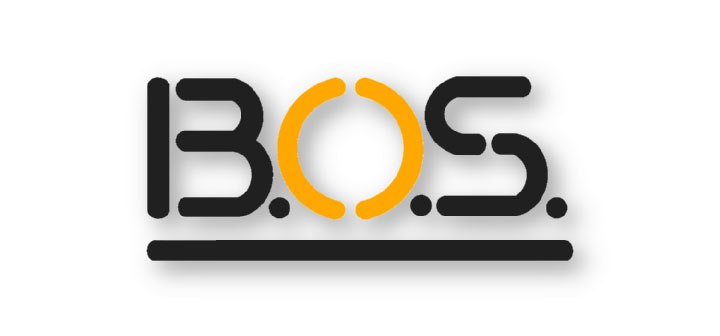 B.O.S. Software Service und Vertrieb GmbH
---
As a leading software provider for IBM mainframe integration we are counting on innovation, competence and sustainability. Our goal: A new definition of IBM mainframe integration. Limitation is a challenge. We remove this limitation. We create new ways for our customers with unique technologies. We love the extraordinary including extraordinary requirements of our customers. Our claims are high. High availability, performance and readiness for future technologies are no lip service to us but day to day business. We create software solutions – advanced and for the future. Over 1,000 companies of all industries are our customers.
Specialization: Our focus on solving complex tasks requires a solid know-how and expertise. For more than 20 years we successfully develop and market software solutions for Enterprises of all industries.
The Team: Outstanding solutions require exceptional people, hence we appreciate individuals with scientific curiosity and team spirit. Research is passion. This definitely applies to our development team. Freedom for creativity and self dependent action as part of the team create the right platform to develop ambitious software solutions on the highest possible technical level. 
Our Independence as a company guarantees a maximum of flexibility and decision-making authority because we are only obliged to our customers. We decide our strategies and growth rhythm. Our customers confirm that this is the right way to go. We are proud to say that as of today we are one of the most recommended supplier of integration solutions for IBM mainframes.
Partnerships are the base of a world-wide support network. Languages and time-zones are no limitation. Wherever our solutions are being used they work. We rely on our own strength to grow. We will continue to expand our international partner network and further strengthen our market leadership.
To be on the upswing: The innovative capabilities of our team are unlimited. We have a lot of visions and ideas that we want to carry into effect. We constantly listen to and communicate with our customers. This gives us the necessary input to work on solutions for companies with vision and future demand. Experience our competence and enthusiasm – build your future with us.
www.bossoftware.com

GT Software
---
For more than 20 years, GT Software has been in the business of helping organizations derive the greatest business benefit from their mainframe investments. No company is better positioned to help you bring the value of mainframe-based business services to emerging architectures and applications across your organization.
GT Software serves the largest mainframe organizations' over half of Fortune 1000 companies are customers delivering the most productive and comprehensive toolset on the market. GT Software's longstanding positive customer relationships demonstrate the quality of our products and people, and our ongoing ability to deliver real, usable solutions to meet customer needs.
GT Software's product strategy is to continue to provide unparalleled capability to leverage the mainframe's proven functionality, power, stability, and performance to its fullest potential. In keeping with that strategy, products are consistently engineered to be powerful yet extremely intuitive, designed to be used by mainframe developers with minimal training and no consulting - without giving up one bit of sophistication. Our customers have our commitment that they will never find themselves looking back and wondering how they got stuck buying so much consulting to get the job done.
GT Software's high-quality, innovative and cost-effective solutions are in use in over 2,000 installations worldwide. Founded in 1982 and headquartered in Atlanta, GT Software is a privately held company that is currently represented in the U.S., Canada, Asia, Europe, Australia, Africa and South America.
www.gtsoftware.com
---